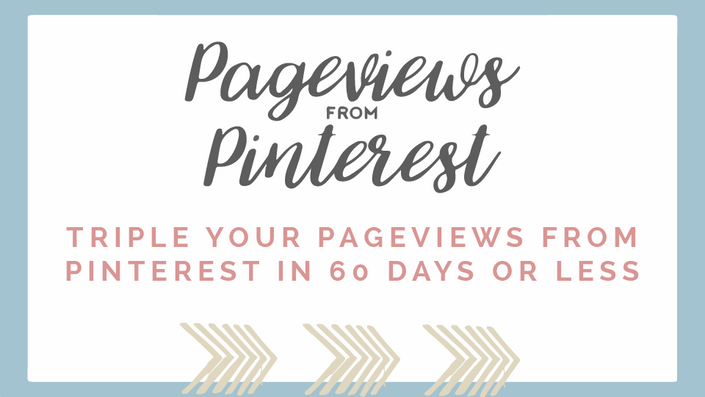 PAGEVIEWS FROM PINTEREST
CURRENTLY CLOSED FOR ENROLLMENT
PLEASE NOTE: THIS COURSE IS CURRENTLY CLOSED FOR ENROLLMENT.
As bloggers, I think there's one question we all dread more than anything.

Any guesses what it might be?
It's not, "How many people are on your email list?" (although that might be a close second).
Here's the one I'm thinking of:
"How many pageviews does your blog get each month?"

Ever been asked that question before? Maybe by a blogging friend, a brand you wanted to work with, or an ad network you wanted to join?

a) Look away and pretend you didn't hear them

b) Curl up in the fetal position and die (figuratively, of course)
c) Lie, lie, lie.
d) All of the above
D?
Girl - ME TOO.
Or at least, it used to make me feel that way...
Until I honed in on the one strategy that made an enormous impact on my blog traffic:
PINTEREST.

IMAGINE YOURSELF 6 MONTHS FROM NOW
You wake up, roll out of bed, and head into your home office. You log into your Google Analytics dashboard, and smile when you see that your monthly pageviews have tripled over the last 30 days. Again.
You're excited to reach out to new brands today, and you can't wait to share your rates with them - because hey, you've got the killer stats to back-up those rates!
Your Pinterest strategy is on autopilot, and you're effortlessly building your community, growing your email list, and making valuable connections through Pinterest - all in less than 30 minutes a week.
YOU'RE READY TO HARNESS THE POWER OF PINTEREST FOR YOUR BLOG, BUT YOU DON'T KNOW WHERE TO START.
Unfortunately, you can't just hop on Pinterest once a week and expect results. I wish it were that easy!
To make the most of Pinterest, you have to go into it with a strategy.
You need a game plan, and a system that works.
Which is where I come in!
In Pageviews from Pinterest, I want to teach you my 6-step strategy for Pinterest success that will skyrocket your traffic like never before.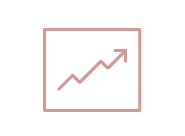 This 6-step system is the exact same system I used to grow my brand-new Pinterest account to over 2.6K followers, in less than 7 months.
It's also the exact same system I use to manage Pinterest accounts for my lovely clients (who are all bloggers, just like you!)
I'm confident that when you implement my 6-step system,
your pageviews from Pinterest will TRIPLE
within 60 days of finishing this course.
But don't just take it from me! Let's chat with some of my clients...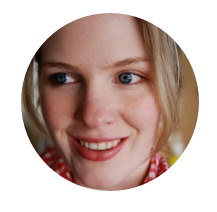 I'd like you to meet Hailey, one of my lovely, lovely clients.
When we met, Hailey was only getting around 100 monthly pageviews from Pinterest, and her account was growing slowly, if at all.
Within 30 days of implementing my 6-step system on her account, Pinterest brought over 600 pageviews to her site.
Yup. In a single month, Hailey's pageviews from Pinterest multiplied by almost 6x over.
Like, WHOA.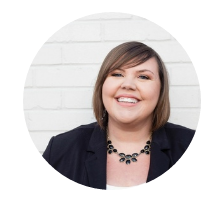 Next I'd like you to meet Abbey, another one of my gorgeous clients.
After implementing my strategies on her account, Abbey saw her pageviews from Pinterest explode from just 130 per month to over 1,000 per month - in only 30 days!
That's an 8x increase in a single month, my friends.
And you can achieve those exact same results - once you have a roadmap.
Once you've implemented my 6-step system on your own account, never again will you feel like crying, lying, or dying when you get asked about your monthly pageviews.
Never again will you be ashamed or embarrassed to talk about your analytics with a company, brand, or blogging friend.
Pinterest is the one strategy you need to focus on if you want to grow your traffic like WHOA.
If you're ready to use the power of Pinterest to skyrocket your traffic, build your community, and make connections online, this program is for you.

Want a sneak peek inside the program?
Your wish is my command, doll!
In Pageviews from Pinterest, you'll learn how to: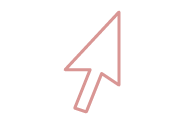 MODULE 1
Pimp out your profile, choose the perfect picture for your bio, and incorporate niche-relevant keywords to send your account straight to the top of Pinterest search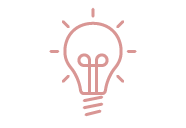 MODULE 2
Build boards like a boss so you attract the right kinds of peeps (and lots of 'em!) You'll curate the perfect mix of boards, write keyword-rich descriptions and titles, and design beautiful branded board covers.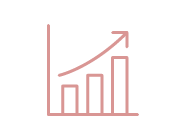 MODULE 3
Design gorgeous, click-worthy pins that send your pageviews through the roof. Learn the 6 criteria that make for the perfect pin, how to choose the perfect headlines for your graphics, and how to write descriptions that boost your pins in the Smart Search.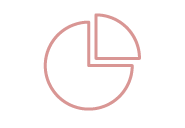 MODULE 4
Give your blog a Pinterest Makeover so your readers can carry out the bulk of the work for you (because who doesn't want that!?) Learn how to install share buttons and a Pin It button, how to use Call to Actions to increase sharing from your site, and then follow my step-by-step guide for writing pin-worthy content.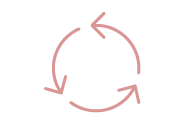 MODULE 5
Use the best Pinterest tool EVER to put your growth and traffic on autopilot. In this module, we dive deep into BoardBooster, and you'll learn exactly how to use this inexpensive tool to drive massive traffic to your blog (with very little effort on your part!)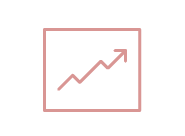 MODULE 6
Interpret Pinterest Analytics + BoardBooster Reports to see what's working for you, so you can do more of it! Making tweaks here and there is what allows you to continue growing, so in this module we'll go in-depth with Analytics and you'll learn what stats to pay attention to, how to track your progress, and how to figure out what your audience is loving.

Each module includes:
• An instructional e-book guide
• 2-3 video tutorials
• Homework + exercises to help you take action
• A printable checklist to keep you focused and on track

When you enroll in Pageviews from Pinterest today, you'll also receive:

BONUS #1
The Introductory Module (Value: $49)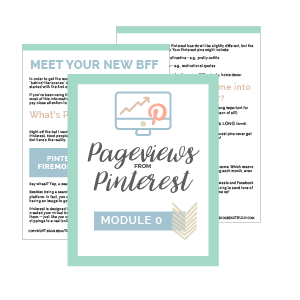 This bonus module will run you through the basics of Pinterest, including how to get your account set up if you don't have one already, and how to navigate your way around the Pinterest platform. This module is invaluable if you're new to Pinterest, but super helpful even if you've been using it for years!
BONUS #2

3,000 FREE Pins with BoardBooster (Value: $30)

BoardBooster is my favorite Pinterest tool EVER.
3,000 pins will be enough to keep you going for at least 3-4 months, which is more than enough time to see your pageviews double, triple, or even quadruple!
** Because of the nature of this offer, this bonus is available for new BoardBooster users only! **
BONUS #3
The Perfect Niche Workbook (Value: $39)
This super-actionable workbook will help you hone in on the perfect niche for your blog. Knowing who you're writing for and what you'll write about is vital before you can make the most out of Pinterest.
++ ACCESS TO ALL FUTURE UPDATES

If Pinterest changes in a major way, this course will be updated to reflect those changes. When you sign up today, you're guaranteed lifetime access to all future revisions and updates.

This course is perfect for anyone who:
• Is frustrated with their current level of traffic, and ready to focus on the ONE strategy that gets HUGE results
• Has played around with Pinterest before, but can't figure out how to translate their re-pins into actual click-through traffic
• Is struggling to be seen and heard online, and to find their people and build their tribe
• Wants to see their pageviews double, triple, or quadruple by Christmas time

• You don't have a blog (or aren't planning on starting one soon)
• You can't invest 1-2 hours per week over the next 6 weeks, and 15-30 mins/week beyond that
• Your target audience isn't on Pinterest (because you'll be using it to connect with your tribe!)
Your Instructor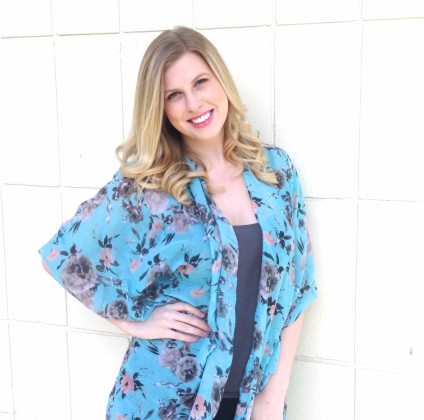 Hey girl hey! I'm Krista, the founder of BlogBeautifully.com, a blog coach and Pinterest Manager for busy bloggin' babes. I help bloggers design gorgeous websites, nail their branding, and rock out on social media. Let's get to work!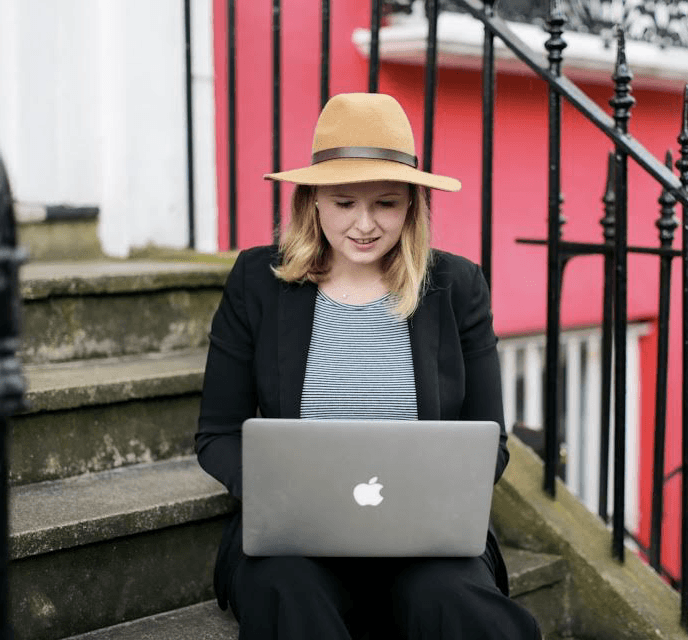 "Since I started working with Krista four months ago, I've seen a 300% growth in overall traffic, and my pageviews from Pinterest have grown from 60 per month to nearly 4,000. This enormous growth is all due to Krista working her Pinterest magic, as I only write one post a month!

Nowadays two-thirds of my traffic comes from Pinterest alone.
Hiring Krista has been a life changer for my blog, and I've since recommended her to many of my blogging friends. I can't wait to see what happens in the next few months and I really can't recommend her expertise enough."
- Milou van Roon of Explorista.net

1. WHAT IF I'M BRAND NEW TO PINTEREST? WILL I BE CONFUSED?
Definitely not! I've done my best to break everything down into simple-to-follow, non-techy instructions for you. Plus, I created the Introductory Module specifically for people who aren't confident with their Pinterest know-how.
The Intro Module contains an e-book guide, a vocabulary sheet, and two videos to bring you up to speed with Pinterest. When we get started on November 1st, you'll be ready to rock n' roll with the rest of the girls!
2. DO I NEED TO INVEST A LOT OF MONEY INTO PINTEREST TO SEE RESULTS?
Another nope! Although you can run ads on Pinterest, that's not one of the strategies I endorse in this course, and you definitely won't need to do that to see the results I'm promising.
3. WILL THIS COURSE WORK FOR ME IF MY BLOG IS BRAND NEW (OR NOT UP & RUNNING YET)?
Absolutely! And when you know how to nail your Pinterest game from the get go, you'll be able to find your tribe, build your community, and grow your traffic so much faster.
4. HOW LONG DO I GET ACCESS TO THE COURSE MATERIAL?

Foreva and eva! Once you're enrolled, you can choose to work through the course over the six-week period as each module is released, OR you can wait and go through it at a time that works for you. Whatever fits your schedule best!

Like my other programs and products, Pageviews from Pinterest comes with my "If You're Not Happy, You Don't Pay" money-back guarantee.

This means if you're unsatisfied with the course in any way, you can request and receive a full refund within 60 days of enrolling - no questions asked!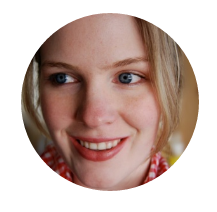 "I hired Krista to manage and grow my Pinterest account, and within the first 30 days, we'd grown my monthly views by over 6 times!
Not only is she amazing at what does, she's also creative, full of energy and a genuine person. If she can teach even half of what she's able to do, you'll be in amazing hands in this course!"

- Hailey Dale of Trunked Creative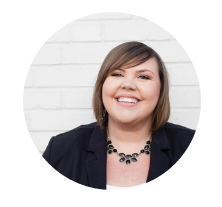 "I have been AMAZED at the results I've gotten from Krista in just 30 days. Before working with her, my monthly pageviews from Pinterest were around 130, I had 40 followers, and only a handful of re-pins.
Now, I get over 1,000 views per month from Pinterest, I have 300 followers, and most of my pins have over 100 re-pins. And that's all happened within the first 30 days!

I haven't changed a single thing in my marketing, so I know it is a direct result of Krista's work. If you're ready to get serious about Pinterest, Krista is your girl!"
- Abbey Ashley from The Virtual Savvy

Are you ready to send your blog's traffic through the roof?
Everything you need is waiting for you just beyond that little pink button!
If you're ready to explode your blog traffic with the power of Pinterest, don't wait another minute to get started.